FORESTRY MACHINERY TAJFUN
The complete handling of wood
Choose Sustainable Forestry - Choose Tajfun.

NEW DESIGN, NEW ADVANTAGES
Along with the redesign our RCA 400 JOY was upgrated also with:
PCB (printed circuit board) instead of relays
REED sensor - New end position sensor for splitting cylinder
Additional U-carrier for easier loading
Bluetooth connectivity with Tajfun MX Service app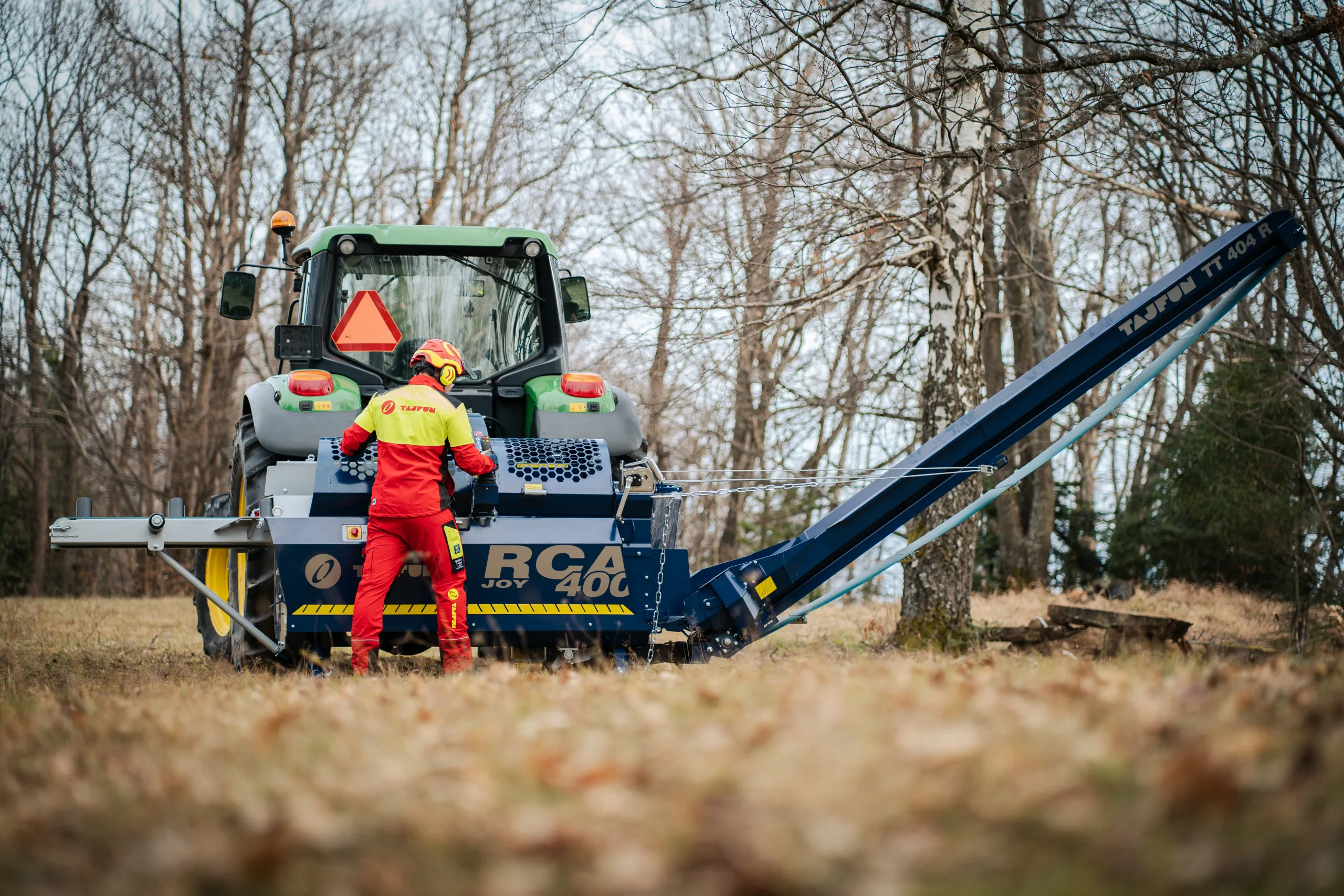 VIP PRO 90
Attractive design - advanced,
safe and reliable operation even in the most demanding conditions!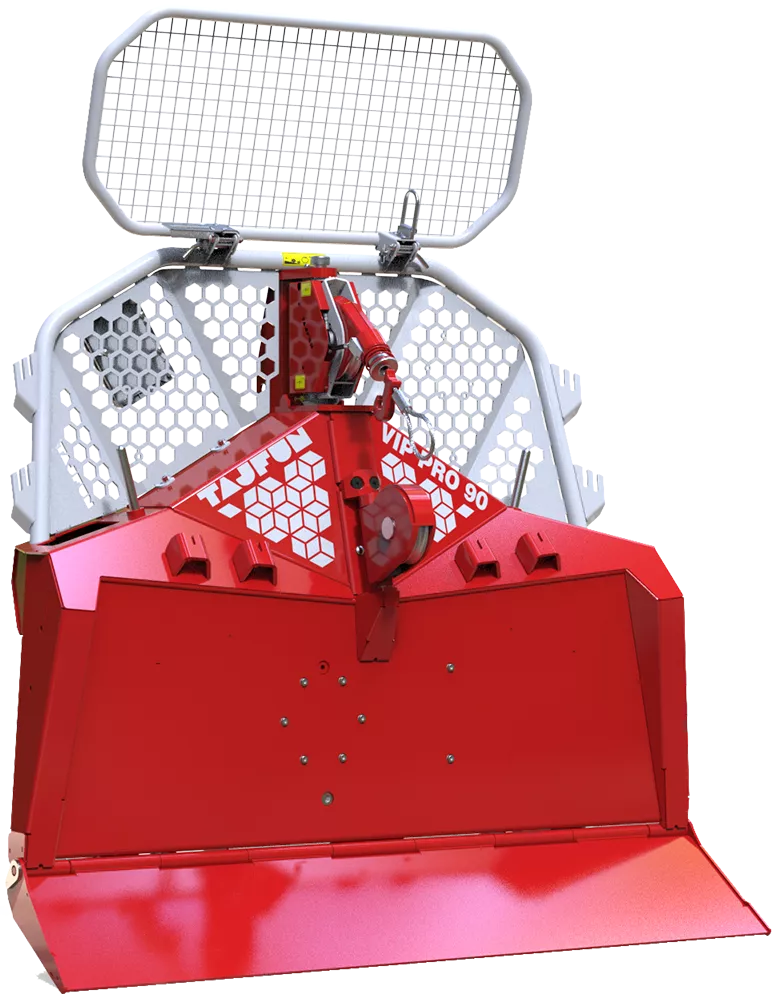 EGV 45 A
Wide selection of products for every budget!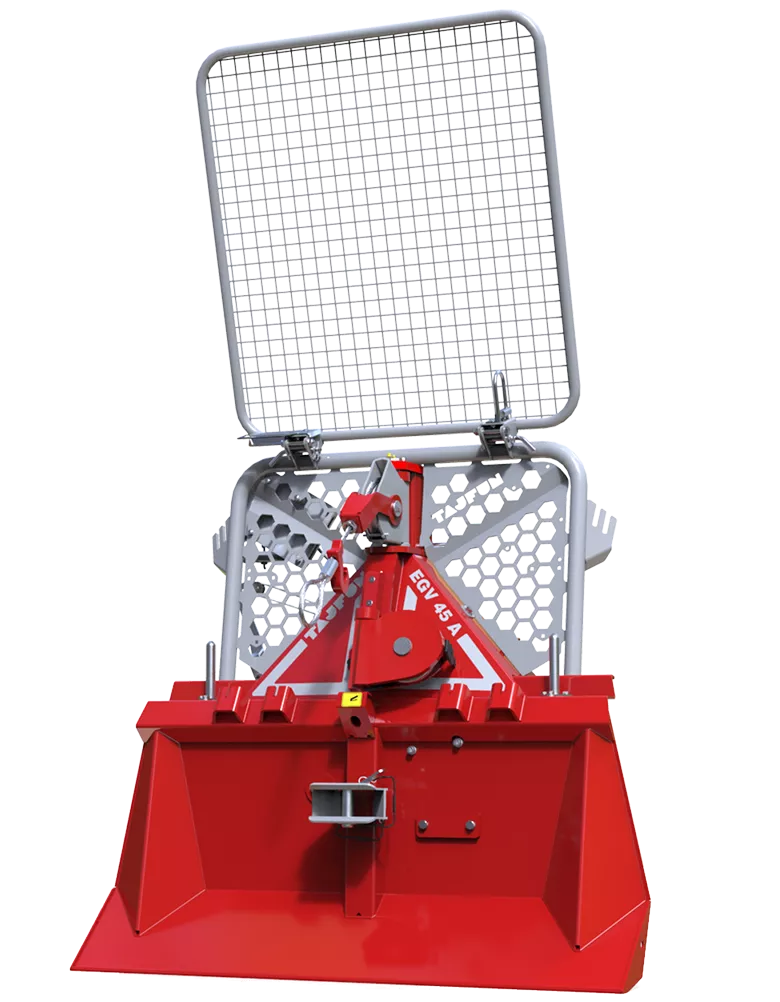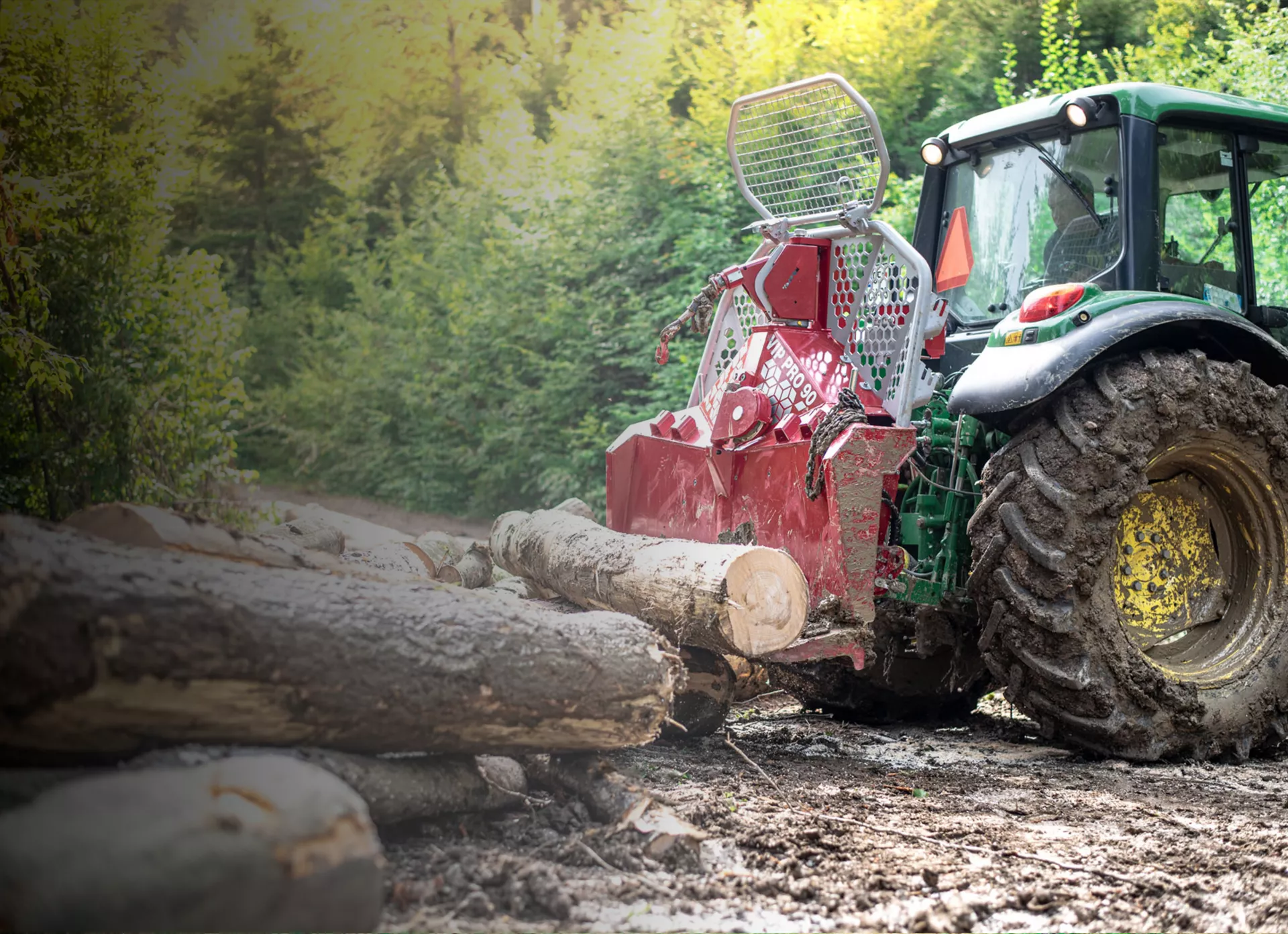 LOGGING WINCHES TAJFUN
Reliable, efficient and safe work in the forest
can be fun with Tajfun logging winches!
TEST YOUR LIMITS
The best ratio of required power and productivity!
Up to 50 cm logg diameter,
exceptional productivity 14 m3/h (informative value, optimal working conditions),
joystick operated,
automatic Splitting wedge adjustment,
LED display with statistics and monitoring parameters,
integrated saw dust extractor...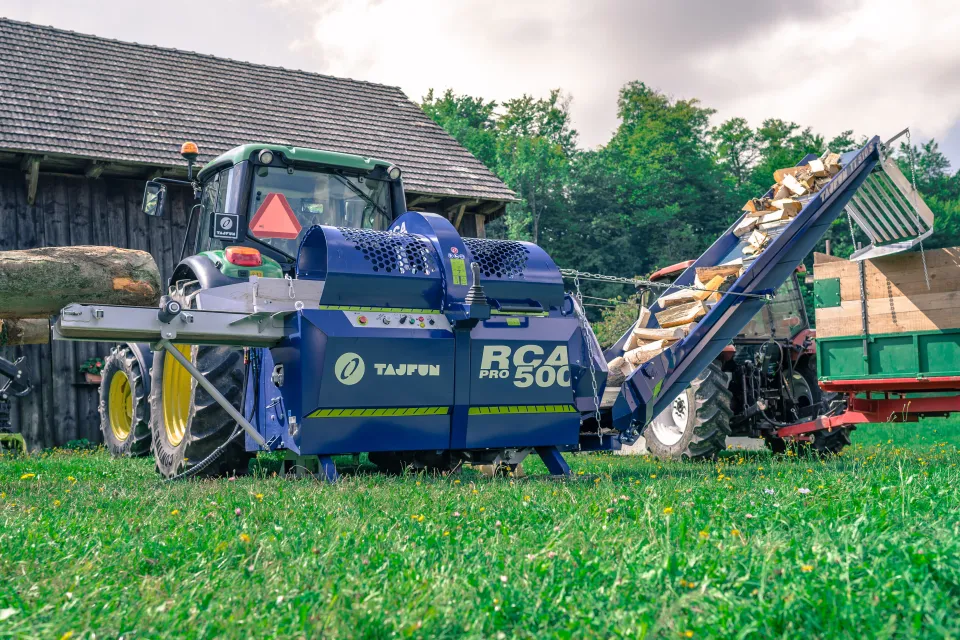 PRODUCT CATALOGUE
All products in one place!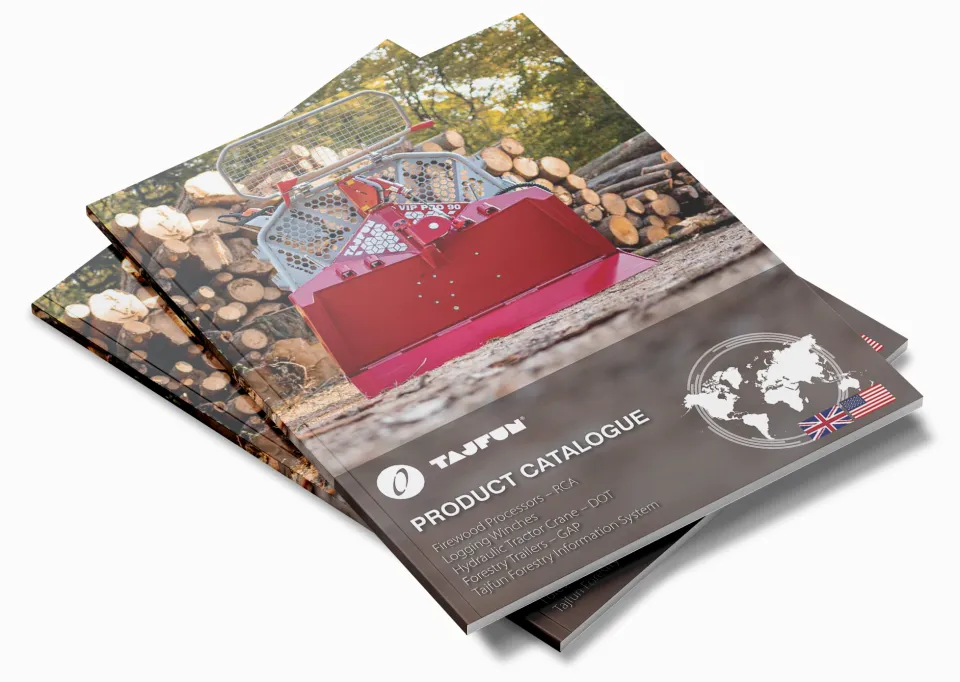 FAN SHOP
Looking for the perfect gift for your forester?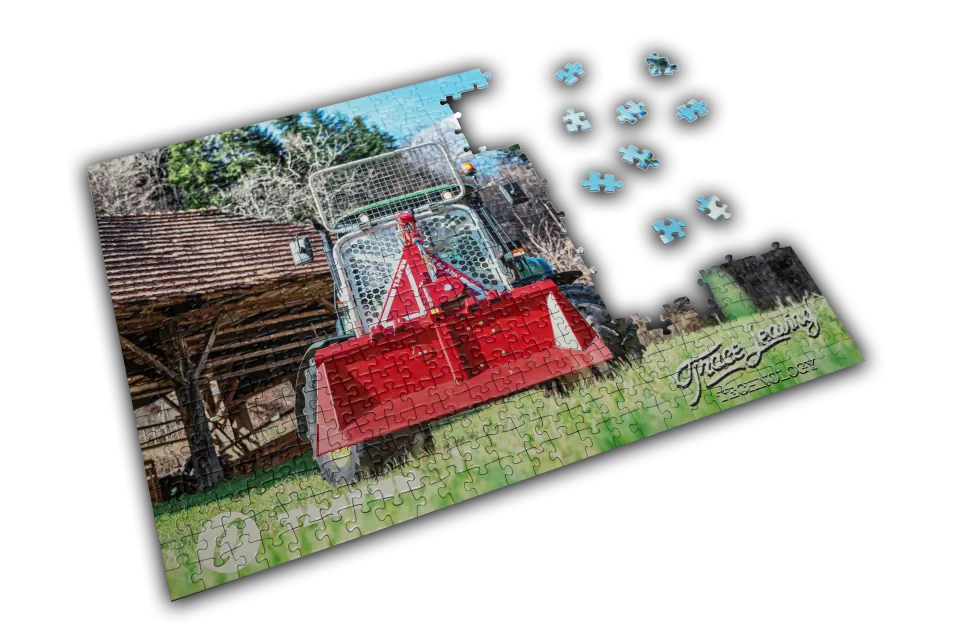 RCA 330 JOY GM
Cutting and splitting logs becomes fun in its company...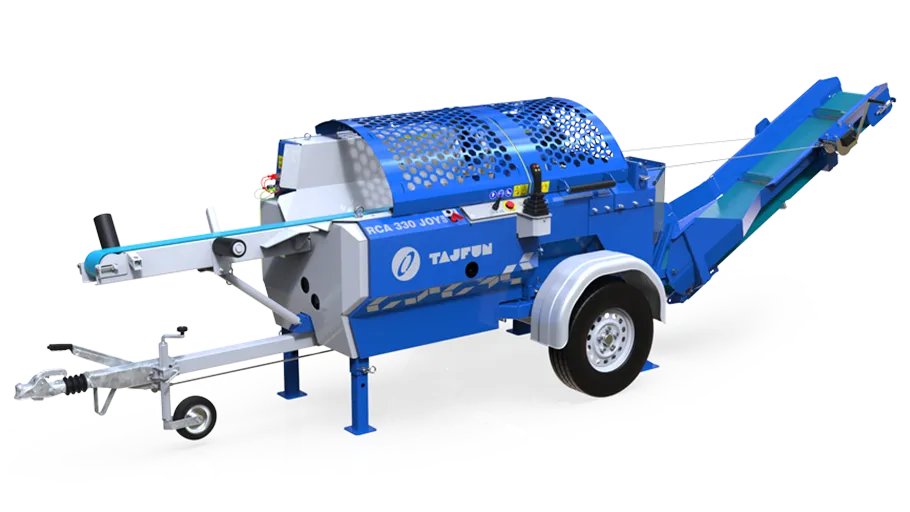 GAP 140 & DOT 55K 85
When demanding log transport becomes fun!
With forestry trailer Tajfun GAP and hydraulic tractor crane Tajfun DOT.