RETURN DRUM BP 3
Additional help for your Winch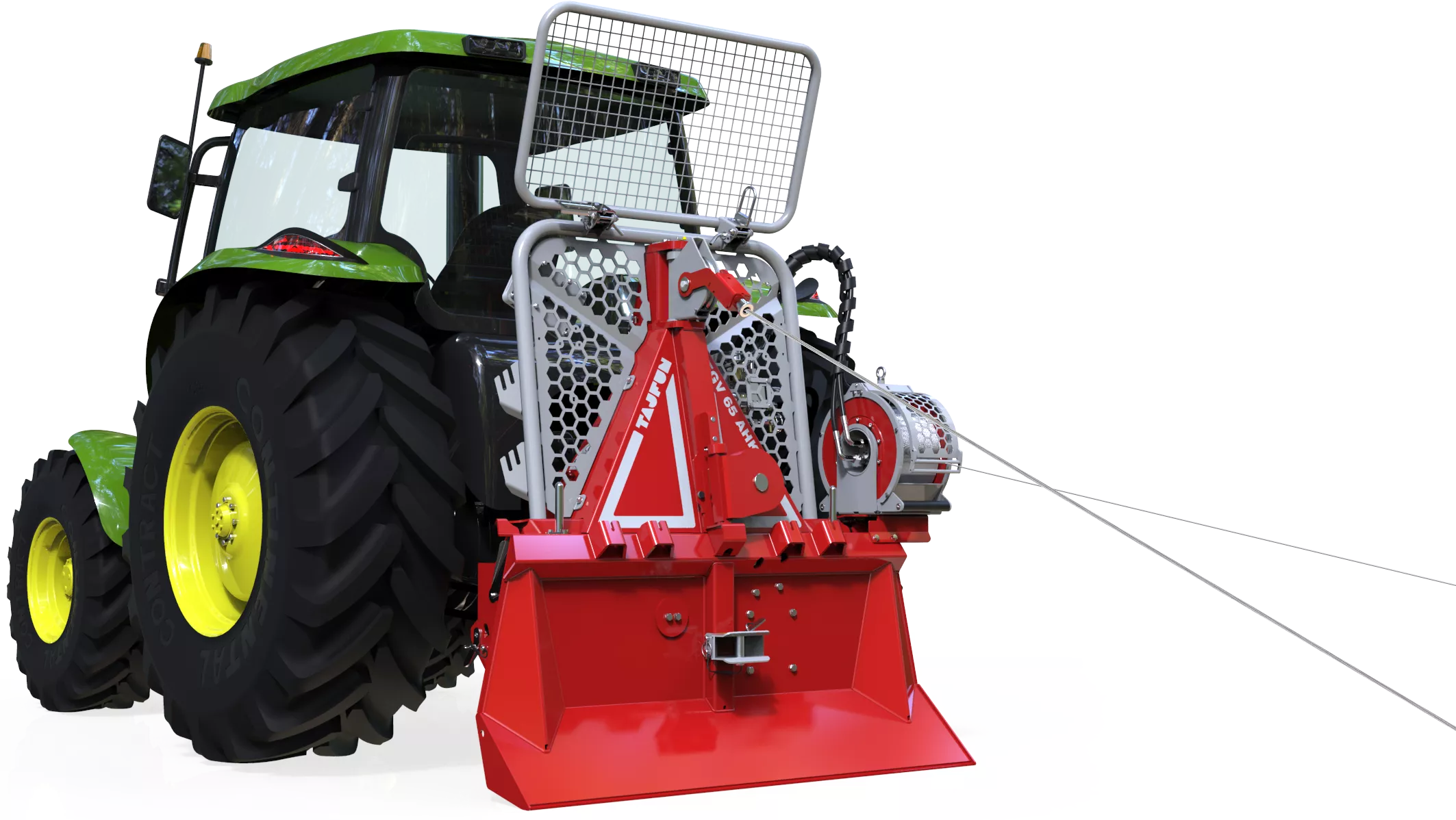 Return Drum BP 3
RETURN DRUM BP 3 Product Information
Overview
RETURN DRUM BP 3

The BP 3 Return Drum is a new Tajfun product that serves as a complement to the performance of forestry winches (hydraulic). It is mounted onto a winch or a floor base (optional). The wire rope of the return drum is routed around the hauling route by means of dedicated pulleys, which are mounted on the surrounding trees. With a return drum, the wire rope is pulled out quickly and effortlessly from the main winch to the desired location. This type of system requires two operators. One controls the system with a control console or a remote controller (optional) and releases the logs at the main winch, while the other operator secures the logs at the other end of the route.
Features
Electro-hydraulic control

Sensor for activating wire rope feed

Radio remote control (optional)

Drive - Tractor hydraulic
Compatibility
Models

EGV 45 AHK

EGV 55 AHK

EGV 65 AHK

EGV 85 AHK

EGV 105 AHK

VIP PRO 90
Size and Weight
Width

Length

Height

Weight (with wire rope – Ø 4 mm / 400 m)
Rope
Length of wire rope (max)

Wire rope speed (at 50 l/min)

Wire rope speed (at 60 l/min)
1. Main winch
2. Return drum
3. Hauling route
4. Operator 1
5. Operator 2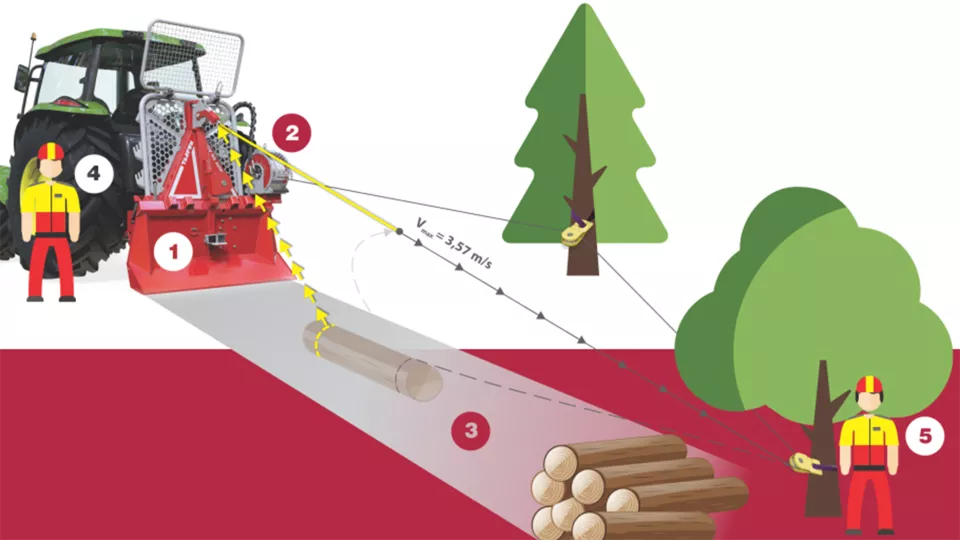 EASY MOUNTING OF THE RETURN DRUM ON THE WINCH
Swingarm with manual winch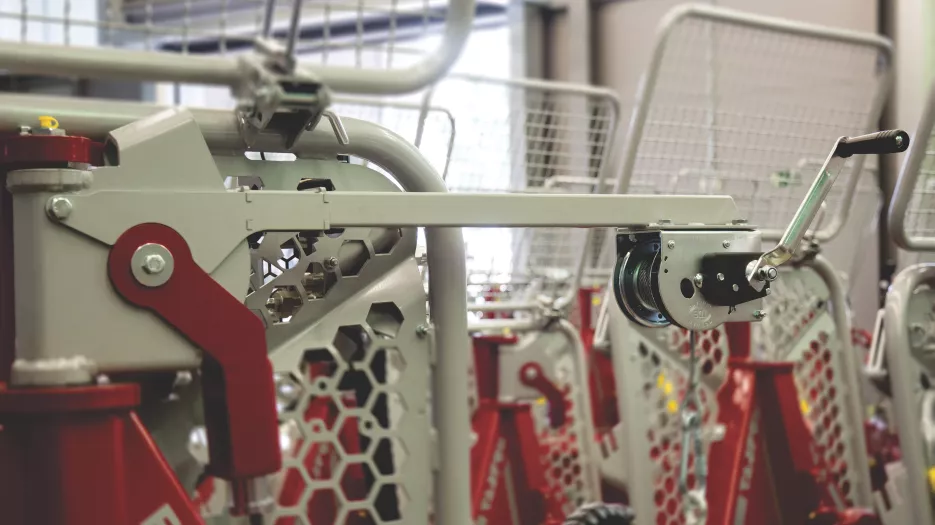 Swingarm with manual winch
Swingarm with manual winch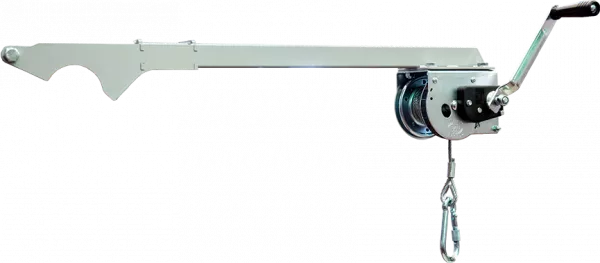 DON'T LET IT DROP!
Floor base for BP 3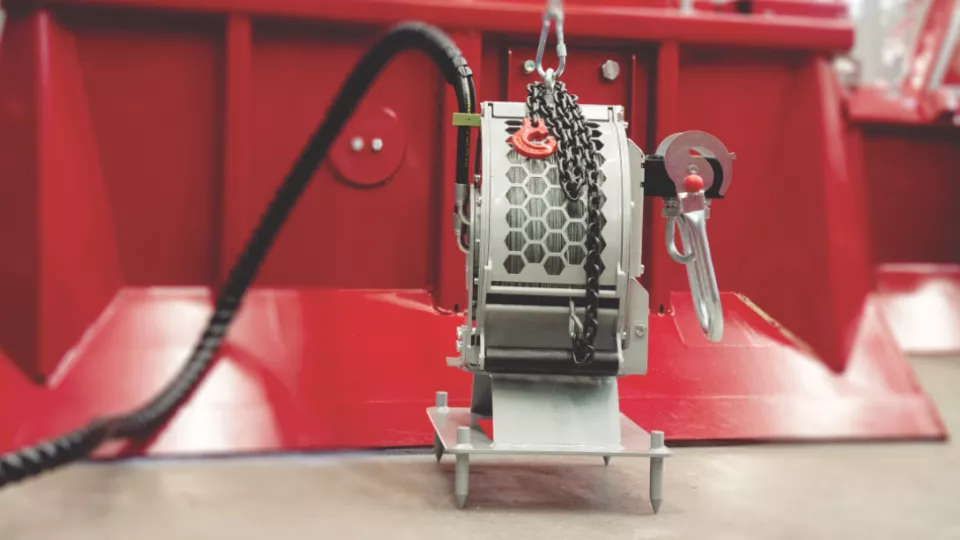 Floor base