TAJFUN FIREWOOD PROCESSORS RCA
High efficiency, great time saving...
Tajfun Firewood Processors, established under the brand name RCA, are essential forestry accessories for processing of wood biomass – logs into firewood.

CHECK YOUR SCORE
Controller with it's own display for presenting the working data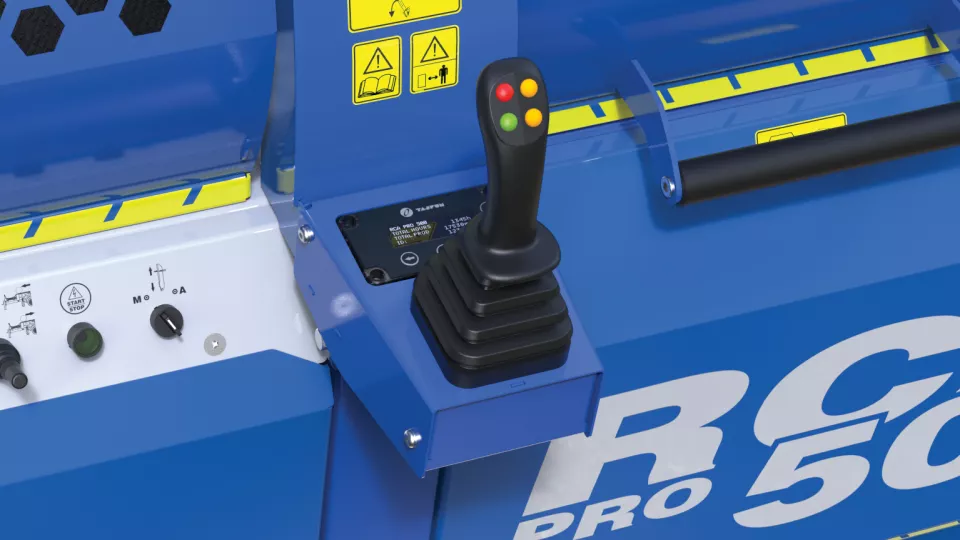 TEST YOUR LIMITS
The best ratio of required power and productivity!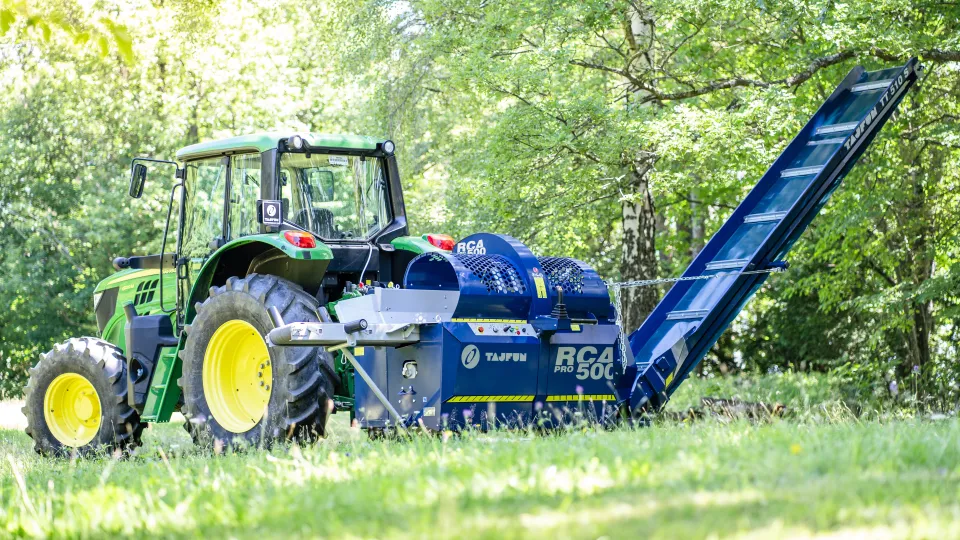 PURE JOY
Fast and furious… more powerful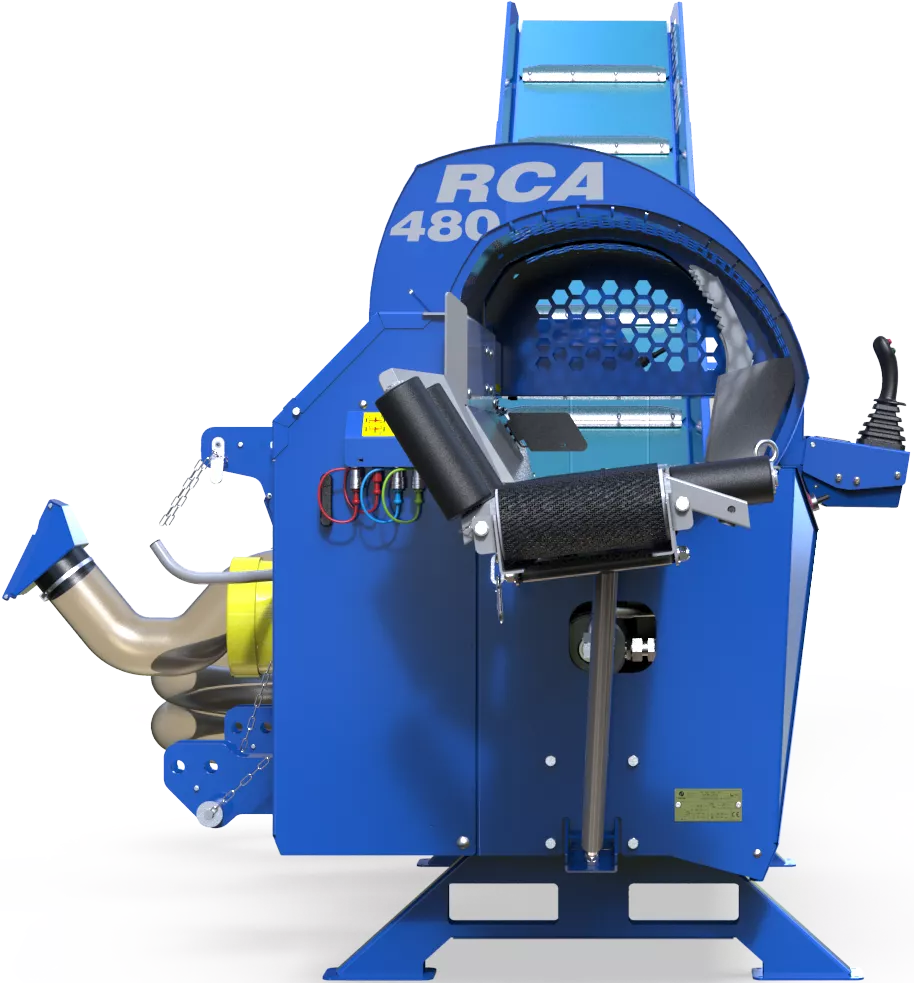 WHEN WORK BECOMES FUN
Small, simple, affordable, yet sophisticated and powerful ...

NO TRACTOR? NO PROBLEM!
Take it with car…
EVEN YOUR YOUNGEST HELPERS SHOULD BE PROTECTED APPROPRIATELY
Children's safety work overalls Tajfun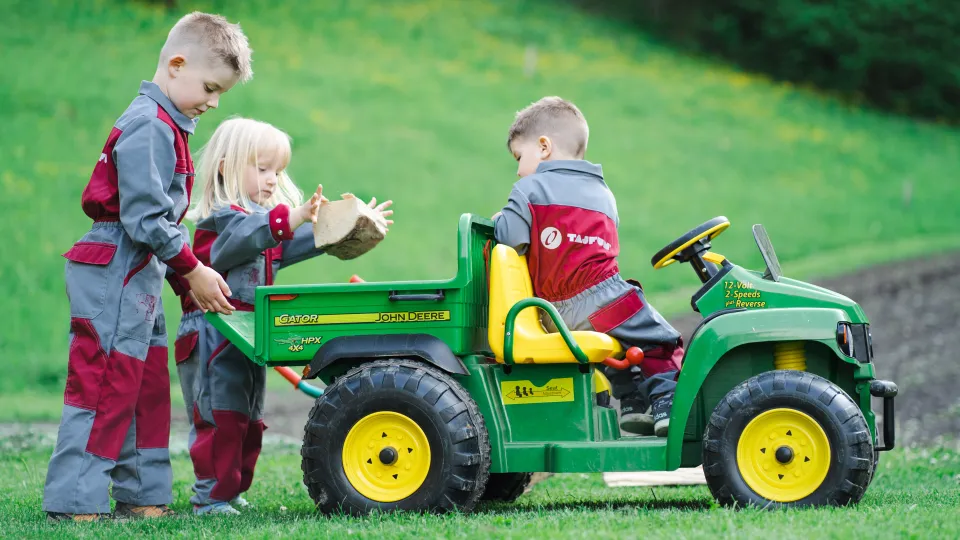 NEW, EVEN MORE POWERFUL POWER UNITS
Mobile gasoline power unit GP 35 M, Electro power unit EP 20 and hydro power unit HP 30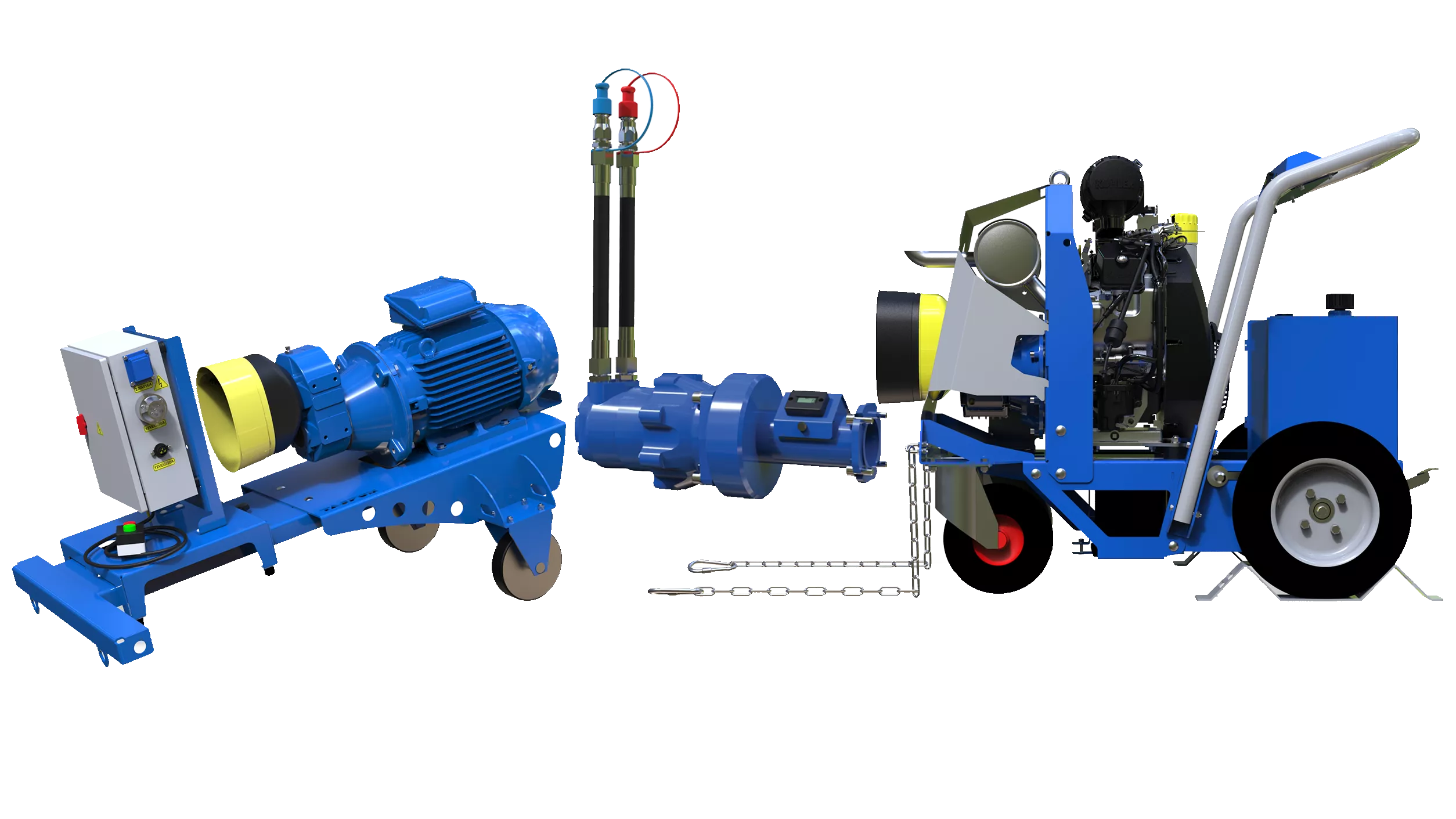 Product list
RCA 330

RCA 330 FUN
Maximum Diameter of Log

Length of Cut Log

Discharge Conveyor Length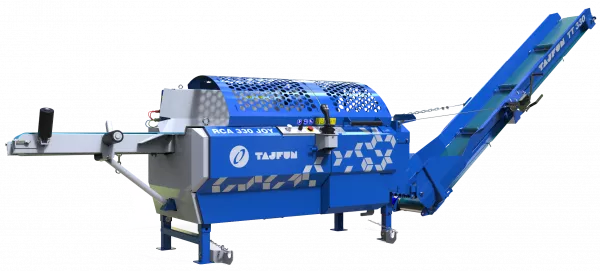 RCA 330 JOY
Maximum Diameter of Log

Length of Cut Log

Discharge Conveyor Length

RCA 330 JOY GM
Maximum Diameter of Log

Length of Cut Log

Discharge Conveyor Length
RCA 380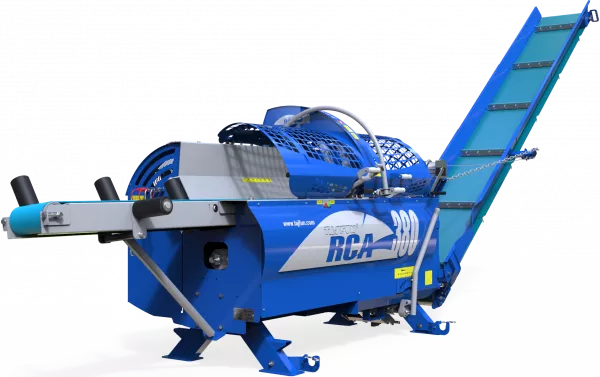 RCA 380
Maximum Diameter of Log

Length of Cut Log

Discharge Conveyor Length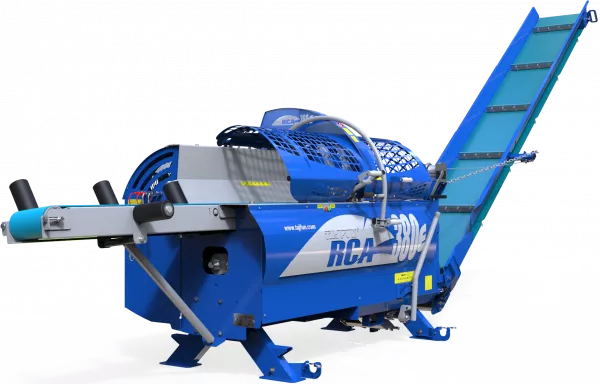 RCA 380 E
Maximum Diameter of Log

Length of Cut Log

Discharge Conveyor Length
RCA 400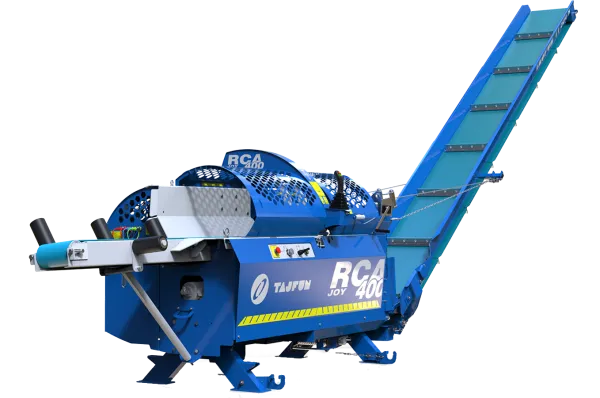 RCA 400 JOY
Maximum Diameter of Log

Length of Cut Log

Discharge Conveyor Length
RCA 480
RCA 480 JOY
Maximum Diameter of Log

Length of Cut Log

Discharge Conveyor Length
RCA PRO 500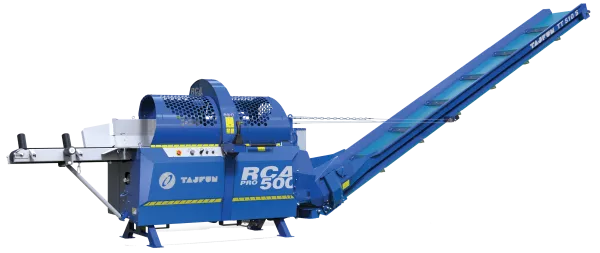 RCA PRO 500
Maximum Diameter of Log

Length of Cut Log

Discharge Conveyor Length